Our Products
PureRadish™ Series Odorless Red Radish

San-Ei Gen F.F.I., Inc. proudly offers our new odorless red radish color, developed using our proprietary deodorization technology and strictly managed by us from farm to final product.
BENEFITS
Odor-free through unique technology
Controlled from seed to product
Superior application in flavor-sensitive products, especially beverages
Bright orange-red tone close to Red 40/Allura Red
Excellent heat and light stability
APPLICATIONS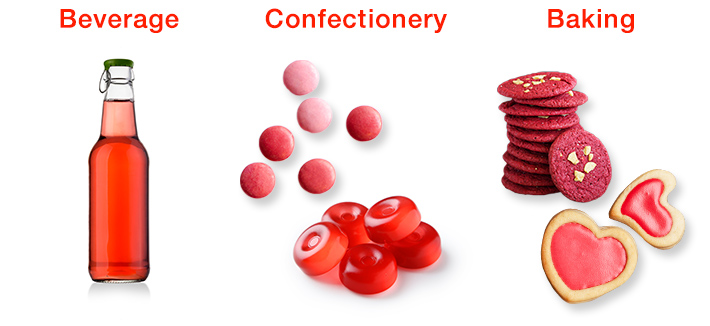 *Color tone may vary depending on formula.
Off-Flavor Challenge
Though red radish imparts attractive orange-red hues, its potent off-flavor has made it difficult to use in flavor-sensitive applications, especially beverages. To specifically address this challenge, we have developed a new odor-free red radish color series so that food and beverage manufacturers can achieve unique and vibrant hues without the unpleasant off-odor associated with red radish.
Managed from Seed to Final Product
In response to the growing demand for reliable and sustainable sourcing, we strictly monitor the red radish for the PureRadish™ series from seed to final product. We've partnered with contracted farmers to ensure year-round supply at stable prices.